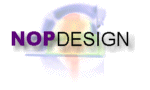 The World Wide Web has helped change the way we do business. More and more companies are moving their business to the electronic frontier. But in doing so, many companies are loosing control of their corporate image, and loosing the real time systems interaction that they need to keep doing business at maximum productivity. If you change the price of an item in your catalog, you need that change to take place immediately, not two weeks (or even two hours!) after you give it to your web developer. If a hot news item hits, you need it available to your share holders sooner, not later.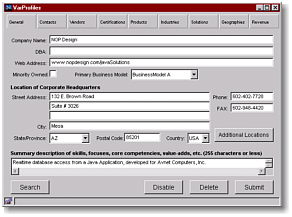 Avnet's realtime java VAR database
system, developed by NOP Design
NOP Design is proud to be the industry leader in realtime design. We specialize in connecting your existing database to the web, or developing a new system to serve both the web, as well as your business. With tight security models, the highest productivity, and the lowest learning curves, our systems provide your company with a solution that works.
Do you need web based management of your database? Not a problem! NOP Design has the Smart Systems series of software which provide web based management in realtime of your database system. With an easy to use wizard, even employees with no training can add, modify, or remove records safely and quickly.
Our realtime systems are capable of handling high volume loads, images, and more... Who uses our realtime database systems? Sanctuary on Camelback, The Council of Educational Facility Planners, International, Avnet Computers, Crystal Star Herbal Nutrition, Lead Spinner and many others. Please contact NOP Design for more information in bringing your business up to speed.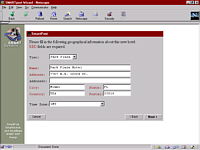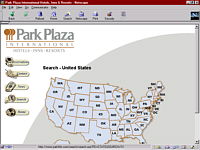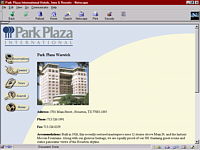 This Smart Systems enabled realtime system allows Park Plaza employees to follow a simple wizard to Add, Edit, or Remove properties from their corporate website. A tight security model secures their data, while web based management lets them edit pages anytime from anywhere that has an internet connection.