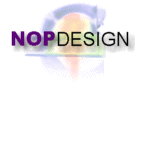 NOP Design is now a part of Cyberitas Technologies, LLC.
To learn more about NOP Design/Cyberitas please
visit the Cyberitas web site
.
NOP Design still helps contribute back to the open source and free software community with several on-going projects. From Linux to Windows to Palm, we've got a little something for everyone.